International Online Conference "Corporate Governance: Theory and Practice": Accepted papers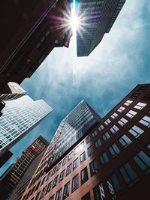 The Publishing House Virtus Interpress together with Virtus Global Center for Corporate Governance are glad to present a list of papers that have been accepted for presentation at the upcoming international online conference titled "Corporate Governance: Theory and Practice" that will take place on May 26, 2022 .
The full list of accepted papers is presented below:
1. Are the CEOs paid for exogenous factors? Moderating effect of corporate governance
2. Earnings management and asymmetric sensitivity of bonus compensation to earnings for high-growth in relation to low growth firms around regulatory changes
3. Firm identity and image: Strategic intent to act sustainably and the opportunistic antecedents to sustainability reporting
4. Wells fargo: Did KPMG perform its duties? An auditing case about consumer fraud
5. Optimizing access to external finance by small and mediumsized enterprise start-ups: Towards the development of a conceptual framework
6. Does board of directors' remuneration affect banks' performance? A broad empirical analysis in the US banking system
7. The effects of regulation on social and environmental reporting
8. The composition of board committees in family firms: Does ownership matter?
9. Reinforcing the "regional promotional institutions and banks" corporate governance: A conceptual paper
10. Circular economy disclosure by agri-food companies
11. Non financial reporting and citizen engagement in public sector: A structured literature review
12. Mergers and acquisitions in the food and agribusiness sector: New aspects and trends
13. The international effect of CEO social capital on the value relevance of accounting metrics
14. Measuring corporate governance decisions and performance with financial analysis in public accounting data of LGOs in Greece
15. Evaluation of programme effectiveness: A comparative study
16. Is there (a methodology to measure) a corporate governance risk premium into the corporate cost of capital?
17. Sustainability reporting: The way to standardized reporting according to the corporate sustainability reporting directive in Germany
18. Family offices as a new form of family business governance
19. Family ownership and M&As: A systematic review of the last two decades
20. A research agenda on de-biasing the board
21. ESG features in financial instruments: A challenge for the accounting treatment
22. Acquisition propensity in family firms: The multifaceted role of family involvement
23. Ecomuseums and well-being: A research proposal for the Ecomuseo Casilino Ad Duas Lauros in Rome
24. Board gender diversity and corporate environmental sustainability: A research agenda
25. COVID-19 pandemic and its impact on the accounting profession
26. A review on blockchain governance
We invite all members of our international scholarly network to register for participation in the conference forum discussion. The conference proceedings book will contain not only materials of the conference presenters but also a full list of edited comments generated by the conference participants during the forum discussion.
The example of the proceedings of one of the previous online conferences may be found here: "Corporate Governance: Fundamental and Challenging Issues in Scholarly Research".
To register in the conference forum or to ask for additional information please contact Olha Lytvynenko via email: olha.lytvynenko@virtusinterpress.org
More information on the conference is available here.